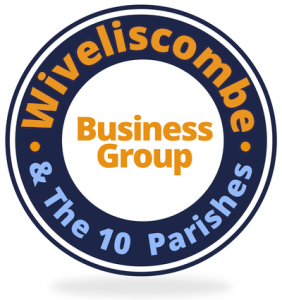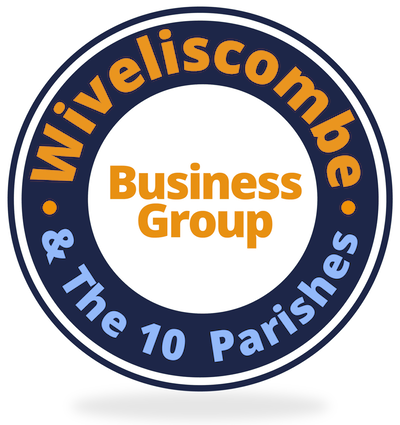 Please Join Us for our
Annual General Meeting

Tuesday 10 October 2017 @ 6pm

At Cotleigh Brewery, Ford Road, Wiveliscombe,
TA4 2RE

All Local Businesses are Welcome
Programme
6 00 pm: Presentation by Phil Stocker of Porter Dodson on the new Data Regulations (GDPR)
6.30 pm: Refreshments by Tim Zekki of Duende
7.00 pm: Fire Safety for Businesses – Andy Priest, Somerset Fire Service
7.30 pm: AGM: Minutes of 2016 AGM, Financial Report, Election of Officers
8.00 pm: Business Directory – Derek Reed 10 PBG President
8.20 pm: Any Other Business and Networking
All businesses are welcome and the event is FREE.
Finger food will be provided by Duende the restaurant opening soon in Wiveliscombe.
The evening will be informal with a chance to mingle afterwards.
Please book by email info@10pbg.co.uk.
AGM
Election of Officers.
President – currently Derek Reed
Chair        – currently Heather Harvey
Secretary – currently Adrian Landon
Treasurer – James Wade
Note: James is standing down on 31 st March 2018
We are also seeking a Membership Secretary to liaise with Business Members.
Nominations for the above via info@10pbg.co.uk or at  the AGM
Fire Safety in Business
Not knowing the rules is no excuse; business owners, managers etc. can be fined or even receive a prison sentence.
Andy Priest of Wiveliscombe Fire Station will be giving advice on this important subject.
Presentation – New Data Protection Regulations
Don't shut your eyes to GDPR – the fines are horrendous!
The General Data Protection Regulations are coming in on 25 May 2018 – and it is certain to relate to almost every business in the Ten Parishes.
The regulations will affect any business holding personal data on customers, prospects or employees based within the EU and businesses need to be preparing for the change now. If businesses ignore this law they can be fined up to €20m or 4% of global annual turnover.
The rules are complex, but don't be overwhelmed – simply build the rules into your organisation culture.
Make sure you know what you have and why you have it, where it sits, who has access to it, it's up to date, records exists by consent and who has overall responsibility.
Encrypt anything that if it were your own personal information, you would not want disclosed.
Phil Stocker of Porter Dodson Solicitors will be explaining how to protect your business.
Duende
Duende was originally a pop-up restaurant around the Chilterns and beyond, led by Chef Tim Zekki.
Tim was well known for his fantastic secret suppers in his delis in Twickenham and Isleworth, where he was a London Finalist in TV's Gary Rhodes' Local Food Heroes.
The new Duende Restaurant on Wiveliscombe High Street will be an eclectic blend of contemporary British and European styles, centred on seasonal and local produce.
Duende is said to be the hardest Spanish word to translate to English. The meaning is akin to spirit, passion, inspiration – a spontaneous feeling arising in creativity.
We look forward to seeing you there!
10PBG Business Group