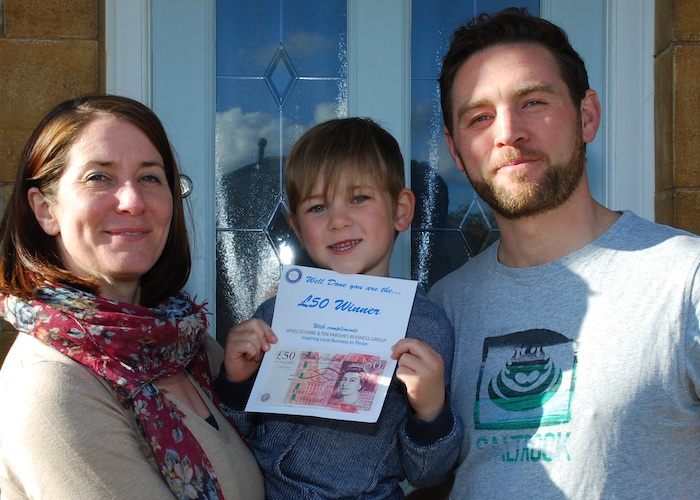 Stuart LLoyd physiotherapist from Wiveliscombe received the winning ticket in the Free Draw to win £50 at the Wiveliscombe & Ten Parishes Showcase, the event which highlights local business products and services.
The show highlighted over forty businesses with the visitors being hugely entertained by a host of local musicians and singers, with refreshments being provided by the Zambian Exchange at Kingsmead, not to mention Cotleigh & Exmoor Breweries.
Said Stuart "I thought it was a great event and stayed for around two hours! The music was terrific and I enjoyed finding out about the Hyde Park child musicians and the many services around, particularly Country Cars & Vans, who are practically on my doorstep".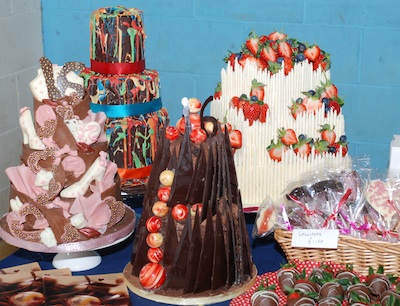 Young Noah strongly disagreed, there was no equal to the chocolate strawberry he received from Dripping Chocolate!
Showcase was kindly sponsored by Porter Dodson solicitors and supported by John Packer Music and Taunton Deane BC.