Enjoy all these great benefits: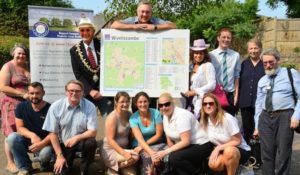 Membership is open to all businesses based within the 10 Parishes.
As well as those within Taunton Deane and West Somerset council areas.
Our Fair Pricing Policy for Your Business – Just choose a plan below and click on Sign Up
Subscriptions are based on the number of Employees (full time equivalent, incl owners / directors).
You can pay monthly or annually, by direct debit.
You will be taken to a secure payment system operated by GoCardless – the UK's No. 1 for Online Direct Debit.
Membership fees will be charged on a rolling basis depending on the plan you have chosen. You are completely protected by the Direct Debit Guarantee. You can cancel your subscription at any time.
If you would prefer to pay for your annual subscription by cheque please: