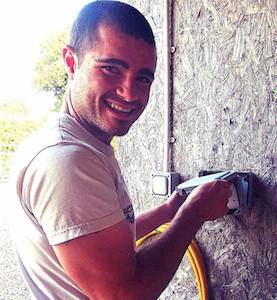 The Business Support Group focuses on the skills and resources needed by local businesses – including the many Home Based Businesses within our area.
Our sector of the group decided to initially present a series of themed evening training events, to interest and inform Members:
"Empowering Small Businesses with Training"
The first of these was on Internet Marketing – and was very warmly received.
There are other evenings in the pipeline – these are some of the subjects mooted:
Finance & Taxation

Elements of a Business Plan

Business Planning for Start-ups

Building your own Website

Credit Management

We would really like to know what interests you and any subjects for which you would like to see a training evening. We will do our utmost to find a Speaker and arrange it.
If you have other ideas of ways we can support Businesses, do please let us know.
You can contact me, Martin Heal by email at martinheal@btinternet.com or by sending a message here on the 10pbg website >>>

Meanwhile, please do sign up and we'll let you know when events are arranged.
Group Chair: Martin Heal
Members: Patrick Boyle, John Harris, Ian Haddon, Tom Payne
About Martin Heal
I have held production/factory management roles in the Food and Drink industries for virtually my whole working life, managing / motivating up to 150 staff.
I have found that empowering staff and investing in continuous improvement techniques give the vast majority of staff job enrichment and prove of major benefit to the company.
Now retired but I feel I could use my experience to assist local manufacturing companies to improve productivity.
I am also researching Work Place Pensions for small business.