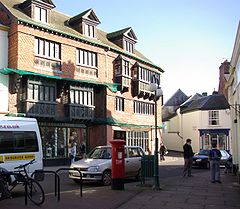 The Retail and Infrastructure Group promotes the particular interests of local retail businesses, including infrastructure needs.
So in Wivey for example, one of our first projects was a scheme to improve signage from the car parks, so new visitors can easily find the shops they are looking for.
After obtaining planning permission, we now have very smart new signs in each of the main car parks.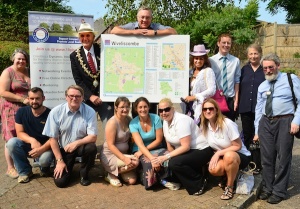 Special thanks to Derek Read of Silvermaze, also a 10PBG member, for generously designing the excellent and much used maps for us.
We're currently looking at car parking provision generally – we have recently carried out a survey among local people, as well as discussions with local retailers, to see how car parking capacity can be improved.
Other projects include a Welcome pack for new residents, to highlight the local services available and being developed together with David Wilson Homes; plus a Wivey Walkers leaflet, promoting our corner of Exmoor to walkers.
If you have a retail business in Wivey or one of the villages within the 10 Parishes area, please do get in touch.
Chair: Heather Harvey (Wivey Larder)