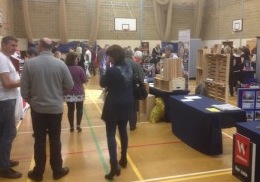 The Marketing Group connects local businesses – and encourages both businesses themselves and the wider community to support our local businesses.
The benefits of the Business Group include building connections and relationships with customers, contacts, and joint ventures – to help our local businesses thrive and grow.
We also promote the Group and our local businesses generally, across our wider area – to attract people from further afield to come and do business here.

Our current key initiatives include:
Regular Networking events – we run these evenings 3 times each year


Online Business Directory

Showcase – our annual event showcasing local businesses

Special thanks to Sophia James and Nigel Bench of Internet Power for generously designing and building our website.
Please do come to our events and make more local connections.